Indian Communication Super App – Far and Beyond the Existing World Majors
~ Offers instant, synchronous, collaborative socialization; Collaborate and communicate in real-time without sharing screen, device, or browser ~
Pune-based Togethring Media Labs Private Limited has announced the launch of Togethring, a revolutionary Super App, a social entertainment and social commerce platform, where you can do everything online together. It's an instantaneous, synchronous, real-time, and collaborative socio-business platform, which requires no screen/device sharing. It's the first ever launch of an Indian communication Super App, that is far and beyond the offerings by the existing world majors.
Right from watching media (video & pictures), watching games, listening to music, shopping, socialising, and ordering food to book tickets, study, and read together – users can do all at the same time while chatting or video chatting, but still maintaining privacy. The App is currently available for Android OS and web browsers.
Togethring is the world's first and industry-first unique idea embedded into one application. It's a purely Indian platform, built by Indians for Indians and the world. The Togethring Super App is for everyone – users, creators, influencers, gamers, small businesses, and big businesses, large enterprises.
The Togethring platform offers you social entertainment, social commerce, and gaming – all bundled into one Super App. You can open your account and instantly start selling your products/services by defining your own business rules.
Commenting on the launch of Togethring, Mr. Maadhav Bhide, Founder & CEO of Togethring Media Labs Private Limited, said, "Despite being built as a socio-business platform, Togethring is a fun platform, a lifestyle product. It's a private Clubhouse that can be turned public with just one click.  With the initial focus on Social entertainment, this synchronised platform has both emotions and business in it and offers complete privacy and security. Once you download the Togethring App, you are never alone from the very moment. You will be connected to your loved ones and friends, all the time, everywhere, or wherever you are in the world. It's a Sampoorna Atmanirbhar platform." 
Why Togethring? With just a click, users can convert their devices into a theatre, shop, or mall, instantly. Consumers or businesses can start enjoying the media or perform activities such as shopping, booking tickets, ordering food, watching movies, web series , games, or any user-generated content, together, instantly, and simultaneously along with chatting or video chatting as if they are together in a physical store or theatre.
The App helps everyone to connect more closely despite being in different locations or parts of the world. Togethering is different from any of the existing social media platforms such as WhatsApp, Instagram, Snapchat, Facebook, YouTube, Zoom, etc. It offers all the features of these apps in one single platform along with co-viewing or perform co-activities online.
"The fun and exciting USP of the platform is that it allows registered users/businesses to invite their friends or customers to do activities together even if they are not registered on the platform. With just one click, the invitees who are not registered still get an opportunity to join the chat or video chat to start enjoying media or performing activities together. And while doing so, no participant needs to share the screen or device," informs Maadhav.
The other differentiator is the t-café, which offers a Smart Display Box to create your own channel or Clubhouse for all types of media (public or private), which can be used to build profiles and promote content, product, or services. It acts as a distribution channel for instant social entertainment or social commerce, armed with all social media features.
The important difference is that the users can easily segregate their own curated content which can be used for various B2C & B2B use cases. Togethring offers tightly integrated and seamless, instant, synchronous, collaborative socialization for D2C, C2C, B2C, and B2B. It is an Indian communication Super App – Far and beyond the existing world majors.
Important features of Togethring are:
– Instant Togethring: Registered users can invite non-registered users (up to 10 participants) to enjoy, show or conduct business with controls and all the features.
– No screen or device sharing
– Offers simultaneous multiple-user control but still maintains privacy
– End-to-end encrypted messaging
– Private chat/message within one multi-user group, communities
– Shall be available in 11 Indian languages (Currently offers Marathi and Hindi)
– Multiple shows within the same group
– Offers 360° & VR experience together
– Device friendly: Can be used across all android mobiles, tablets, PCs, and laptops
– Users can upload stories/status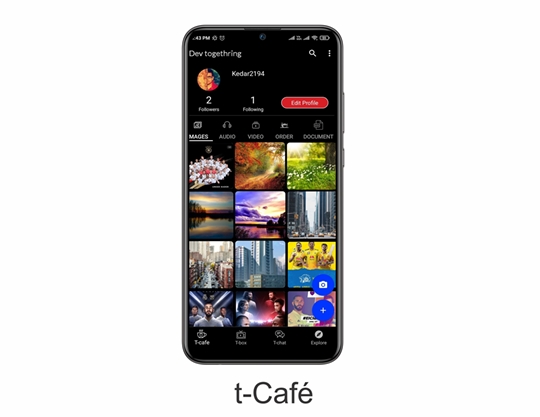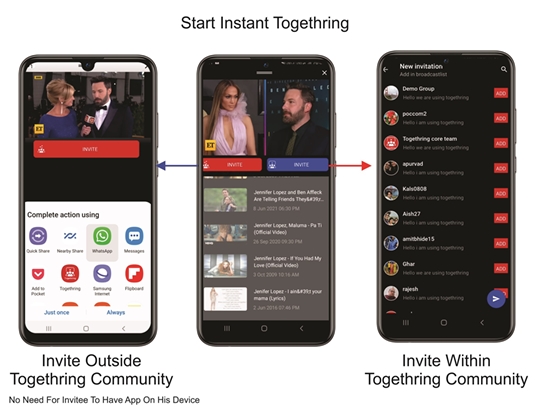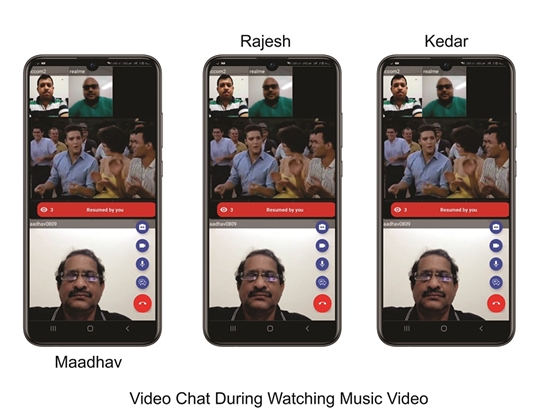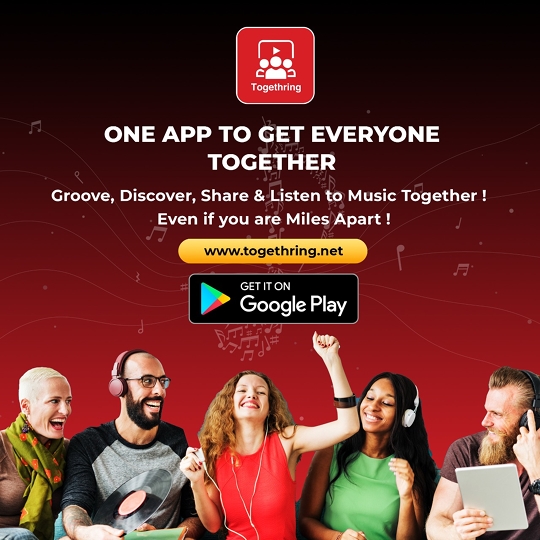 "The company's mission is to empower users to become entrepreneurs and creators to build their own communities and offer immersive experiences for their fans, followers, and consumers," added Maadhav.
"Togethring Super App offers a unique industry-first idea/opportunity for content creators to start channels instantly and offer a partnership to OTT players, TV/Media channels. The Togethring platform helps you to maximise eyeballs, create great engagement and earn more revenue on every bit of the content you create/upload/stream. We allow content creators or partners to write their own business rules to fix terms regarding how consumers can enjoy their content as if they own the Togethring platform," Maadhav further stated.